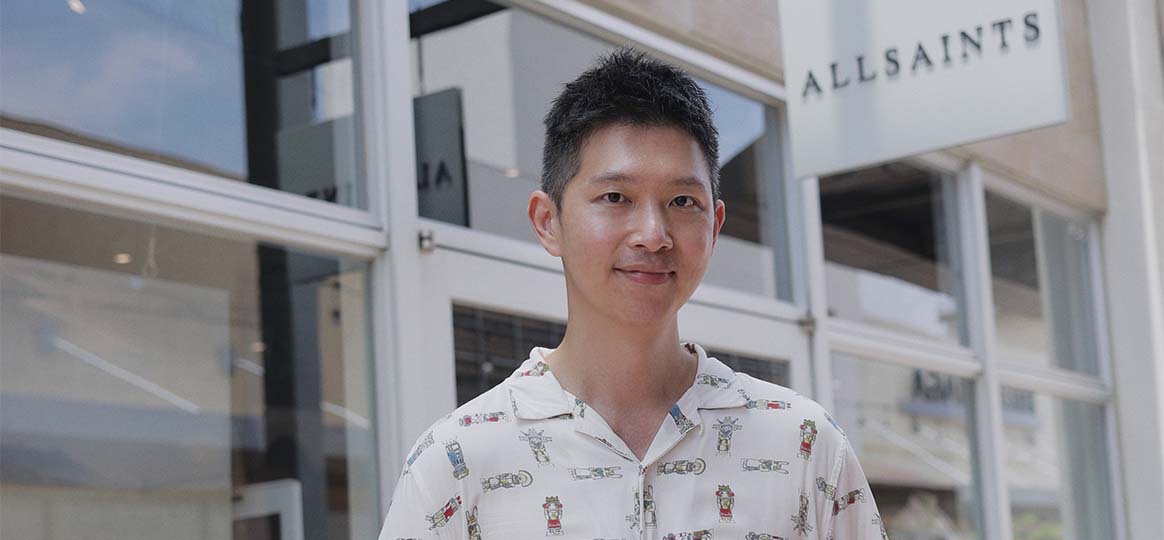 We Are AllSaints - Celebrating team success in Asia!
At AllSaints, we couldn't be a catalyst for individuality without our people. We're a community of creators and innovators. Our journeys are varied, and the successes plentiful.
Our team in Asia continues to see huge success and is also our biggest growing region this decade so far. Behind this, is a team full of dedication and passion for our business. In 2021, we saw some of our talent grow in their own careers with us. Here are some of our teams' stories so far:
McQueen - Business Director, Taiwan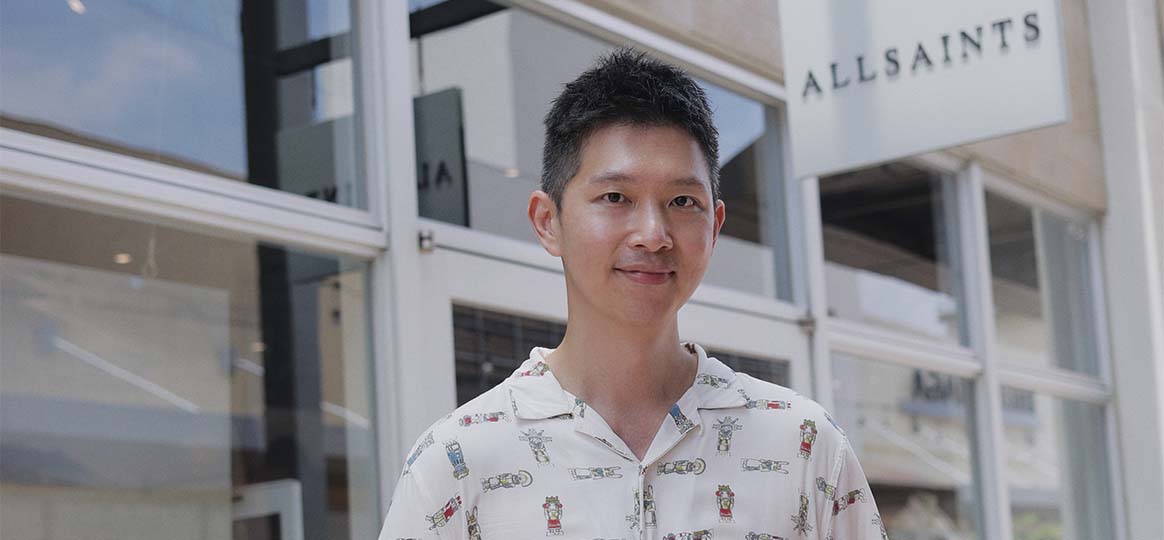 McQueen Huang has recently been promoted to our Business Director of Taiwan and shares his story so far.
"Before AllSaints, I was always dedicated to being a retailer known for people development and a retailer exceeding limitations to reach numbers. Now in my sixth year with AllSaints and with the evolutions in brand strategy, market analysis and development and all the great cross functional work, I feel sharpened into a true business leader and now Business Director.
I was honoured to join AllSaints Taiwan in 2015 following our brand's first Asia market launch in Korea in 2014. Taiwan is our second biggest market in Asia and now also our fastest growing market globally. Upon joining, I was invited to the UK to experience the spirit and culture of East London before launching our stores. My faith and pride in our brand has been unchanged since the very beginning and what continues to inspire me through recent difficult challenges.
I am most excited about how we make our Taiwan customers feel and embrace our brand. I believe we continue to be distinguished from our competitors in terms of brand spirit and product innovation. My team has built a local AllSaints spirit, which I am so proud of and honoured to lead with the full trust of my Director, Sean.
After the impact in Taiwan from the pandemic, we are aware of the opportunity ahead. Our team can't wait for the coming prosperity as we plan to create another page for brand history".


Kai Chien - PR & Communications Manager, Greater China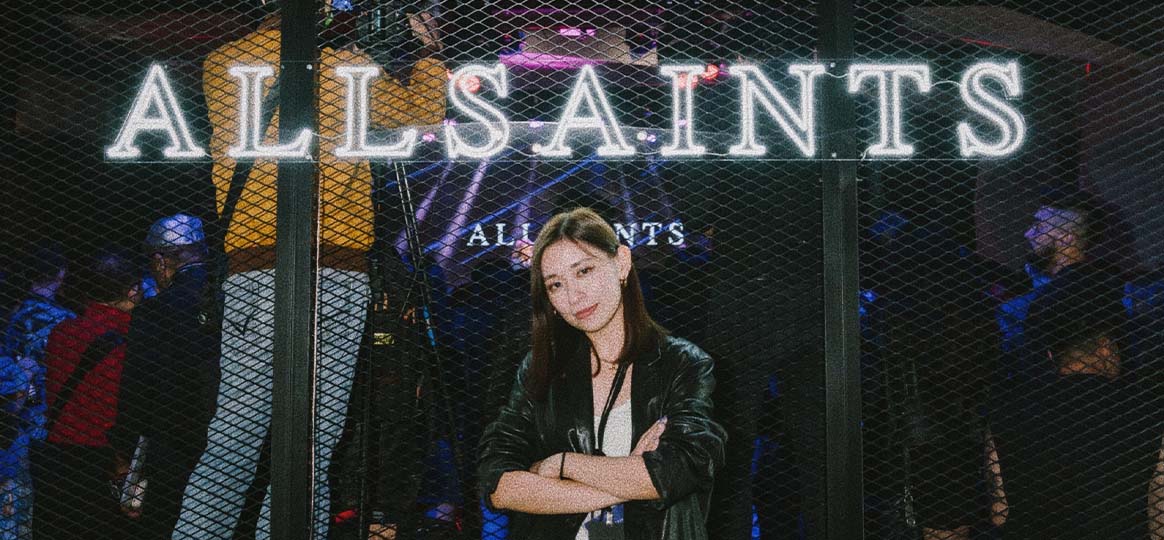 Kai Chien Chung has recently been promoted to our PR & Communications Manager, Greater China and shares her story.
"For me, working with AllSaints offers the best opportunity to connect British and Taiwanese cultures together. London has always been my favourite city and I spent two years living and studying there.
Now I have spent five years with our brand (time flies!) and it has been a great journey to grow with our local team, complete many campaigns and achieve our goals together. In this time we have nearly doubled our footprint from 10 stores to nearly 20 stores.
I have recently been promoted to PR Manager from Assistant Manager and I am so looking forward to working with the team and doing my best to fulfil my management responsibilities. It is my pleasure to get the chance to explore and learn more about our business.
This past year has definitely been very challenging, so my current focus is to think outside of the box and dedicate my time to more creative ideas for our brand to ultimately lead back to sales. Hopefully, in Asia, we can accomplish the goal of "If you have one leather jacket, it has to be AllSaints!".
Mandy - Finance Manager, Asia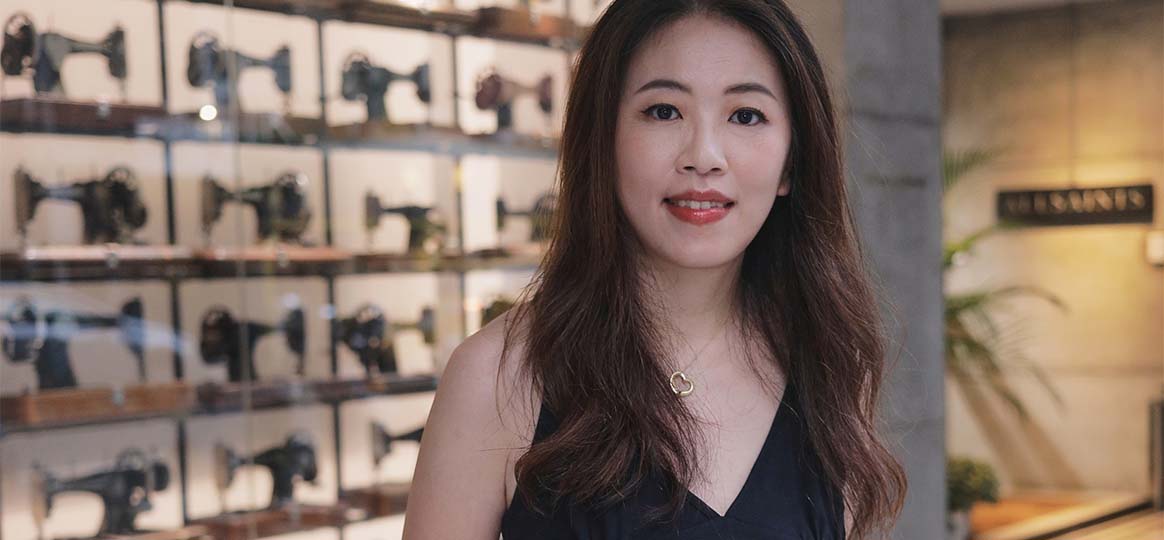 Mandy Yang has recently been promoted to Finance Manager, Asia and shares her story with AllSaints so far.
"Working with business partners on business development is something that has always captured my interest. This is achieved by analysing data and team communication. It comes with a lot of challenges and requires you to have strength and flexibility as a leader.
I started my journey with AllSaints in 2019 as Finance Assistant Manager, Asia. With great support and guidance from the team I quickly felt comfortable working here and have learnt so much to help me get to where I am today. The support of our management is my favourite thing here.
Over the past couple of years, I have had the opportunity to work in operations across four markets, where I have gained new experiences and faced different challenges in the APAC market.
My new role will bring some exciting challenges. I hope that I can think outside of the box and continue to make valuable input. Help to achieve our business goals, create a good working environment and good results. We want to be known as the best company with the best team! I will continue to learn, create more partnerships and help our team grow".