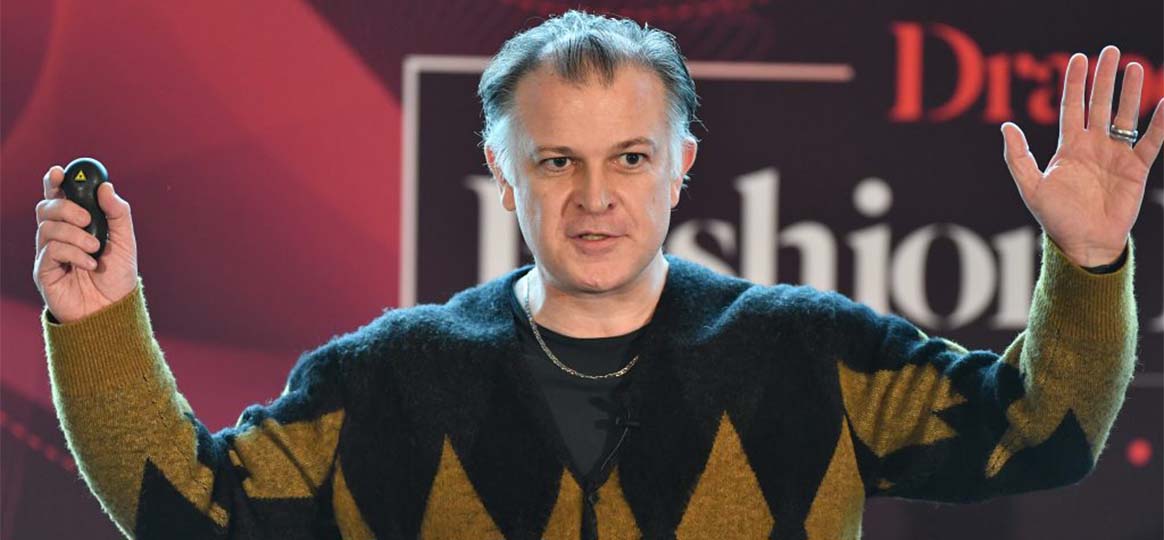 Values are what generate results
Our CEO Peter Wood has been with us since 2010. Initially our CFO, Peter was later appointed as COO before taking the CEO position in 2018.
In 2020, we welcomed aboard US alternative luxury menswear brand, John Varvatos, to form the AllSaints Group with Peter also appointed CEO of John Varvatos.
In this exclusive article with Drapers Magazine, Peter spoke at the Drapers Fashion Forum about creating a culture of respect and shared values - and holding a Zoom Christmas gathering with his employees.
Read the whole artice by Anna Behrmann here.